LifeGroup Locator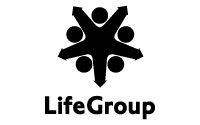 The best way to connect to a LifeGroup is by...
Attending an Explore Chase Oaks class. Explore Chase Oaks is your first step in getting to know about Chase Oaks, our history, who we are and where we are going! If you are new to Chase Oaks, please join us for this hour. You will meet other new people who live in your area, find out about our small groups and hear from some of our staff pastors. To register, click here.

Finding a group near you in your area by using our Locator Tool.





Emailing with any questions you might have. We will follow up to gather some more information and introduce you to leaders of a great group or two!