Children's Ministry FAQs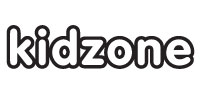 Check out the frequently asked questions below.Printable
Copy (pdf)
What will my child learn in Kidzone?
The focus of Early Childhood (birth – age 5) is teaching foundational truths about God. Small groups are introduced for the first time in age 2 with the same Bible series taught four weeks in a row in a large-group, small-group format. In ages 4/5, the same series is used with an emphasis placed on life application from the biblical truths.
In our elementary ages (kindergarten through fifth grade), trained team leaders also facilitate learning in both large- and small-group environments so kids will leave Kidzone knowing God's truth (Bible story and key verse), why that truth is important for living today (relevance) and how to apply the truth in their own life (application).
When can I check in my child?
Our check-in kiosks open 20 minutes prior to the service and our individual rooms open 15 minutes prior to the service.
How do I check in my child?
The first weekend you attend, you will fill out a form listing all pertinent information regarding your child (name, address, phone number, allergies, if they exist). The second weekend you attend, you can go to any kiosk located in the main lobby and give one of the Kidzone team members the last four digits of your primary phone number (this is usually your home phone number). You will receive a nametag to be placed on your child and a claim ticket that you will need to enter Kidzone to pick up your child at the end of the service. The child's nametag will show their first and last name, age/grade, small-group team, and the Family ID# which matches the number on the Parent Claim Ticket.
How do I pick up my child?
We ask that you pick up your child as soon as the service ends so that we can release our team members when all of the children have been picked up. To uphold our safety value, we will not release a child to anyone other than the person who holds the parent claim ticket that matches the child's nametag. Your claim ticket and your child's nametag will be matched before you will be allowed to leave the area.
What if I lose my claim ticket during the service?
Please go by the Kidzone Information Booth located at the base of the stairs in the main lobby. You will be asked to show your driver's license as identification and be given a replacement claim ticket. At your child's room, you will also be asked to wait until every child has been released before you will be able to leave with your child. The reason for this request is that it is impossible for the team leaders to know each family personally in a church as large as Chase Oaks. We have families dealing with custody issues and would never want to release a child to a parent claiming they have lost their claim ticket and then have the custodial parent arrive with the original claim ticket and discover their child is missing.
Kidzone looks like fun. What if I want to volunteer?
We would love to have you help out in Kidzone! Some parents volunteer in Kidzone twice a month and others volunteer more frequently. We are extremely flexible! There are a variety of ways to serve – one made just for your "sweet spot"! You will need to fill out a Kidzone application, attend a Kidzone Orientation, and have an informal interview. Contact Peggy Hooker, Early Childhood Director or Ellen Loveless, Elementary Director for more information.
Who do I contact for more information?
Jason Ganze, Next Generation Pastor –
Peggy Hooker, Early Childhood Pastor –
Ellen Loveless, Elementary Pastor –
Nancee Krieger, Fairview Director –
Safety and Security
In case of an emergency, how will you reach me
during the service?
For instances involving your child, we will display your parent ID# (4 digits located on your Parent Claim Ticket) on the small display screens above the large screens in the main auditorium, Epoch, Legacy Patio, and the Cry Room. If you will not be in the main auditorium for the service, please let someone know where you'll be so that we can easily locate you. If you have more than one child, please report to the Kidzone Information Booth, and we will inform you which child needs your assistance.
For church-wide emergencies, you will be provided instructions from a member of the First Response Team regarding where to exit and how to pick up your children.
Who cares for my child?
Kidzone has a team of adult and teen team members who have gone through a background check, reference check and an interview with a staff person. They will be taking great care of your children!
Will my child be left alone with one adult?
To uphold our "safe" value, we have established a "two adult rule". There will be at least two adults present in or near the room with the kids at all times.
What if my child needs to use the bathroom?
All of our younger children have their diapers checked during the service. Parents of children this age are encouraged to bring an extra diaper with them (labeled with the child's name) when they drop off their child. If a child needs to use the bathroom in ages 3 through 5, the child is allowed to use the bathroom on their own with an adult standing near the door outside of the room to offer assistance if needed. If assistance is required, the adult leaves the door to the bathroom/stall ajar in order to uphold the "two adult rule". Kids in grades kindergarten through 5 have bathrooms in their general area. An adult stands outside the bathroom to make sure the child is safe.
Can anyone enter Kidzone during the service?
Only people with proper identification are allowed to enter during the service. Doors are locked and ID's checked each time someone enters.
What if I want to visit my child's class?
A parent is always welcomed to experience Kidzone, especially if that child is having difficulty adjusting to a new place. Just stop by the Kidzone Information Booth at the bottom of the stairs in the main lobby, sign in and pick up a Kidzone Guest nametag which allows you to stay in the room.