Hungry for Change: August 3/5

Hungry for Change is a group experience designed to help people stand in solidarity with the global poor in a powerful way. It is a 5-day challenge which allows you to experience something like the type and level of consumption of food and drink that half the world's population, who live on less than $2 per day, experience on a daily basis. Chase Oaks is partnering with Trade as One on this unique experience.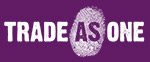 Food for Five Days: The pack, which costs $25, contains enough rice, beans and oatmeal to sustain one person for five days at the typical caloric intake of those on $2 a day.
Hungry for Change will be August 3/5.
PLACE YOUR ORDER for your fast pack(s) before July 27.